Thermapen review on Foody Traveller blog
Travel editor and writer Anna Hyman has reviewed the Thermapen® on her popular 'Foody Traveller' blog site.
She had this to say about the Thermapen®…
Over the years I've used many food thermometers but I've never appreciated one as much as I appreciate Thermapen.
Within three seconds it tells me the temperature of the food. It is easy to read; its not fiddly, its easy to clean and my bright green one (there is a choice of 13 colours) is easy to find in the clutter of my utensil drawer."
"I started using it to check that meat was properly cooked but since then it's also been used for bread, cakes and puddings. Its probe is so slender it doesn't leave skewer-sized holes in cakes."
To view the full article please click the image below!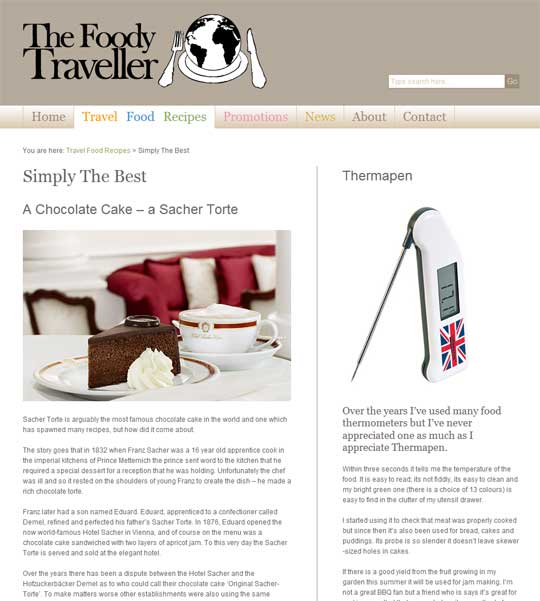 ---
---