Samuel Muston of The Independent using the Thermapen
The Independent's Samuel Muston uses the Thermapen® to make Finger lickin' good fried chicken at home! Using it to test the fryer temperature and to test the cooked temperature of the chicken. He says:
"Now it is time to face up to the thing I've been wimpishly trying to ignore: the fryer itself. I set it to maximum heat and we are off. My Thermapen, purchased on Boxer's advice, confirms the pool of molten vegetable oil is soon at the requisite 180C. It almost seems a shame to add my triple-coated, flour-massaged chicken, but in a pair go like sinners into one of Dante's circles of hell. Out, immediately comes that smell, that all-pervasive smell."
"Eight minutes later we are almost done. My house smells like a chippy but I can see two pieces of golden poultry in my fryer and everything seems just fine. A quick prod with the Thermapen confirms they are over the magic salmonella-killing 73C, so out they come on to yet more kitchen roll. I quickly repeat with another half dozen pieces; my guests have now arrived and are clamouring for dinner."
To view the article and get the recipe, click the image below!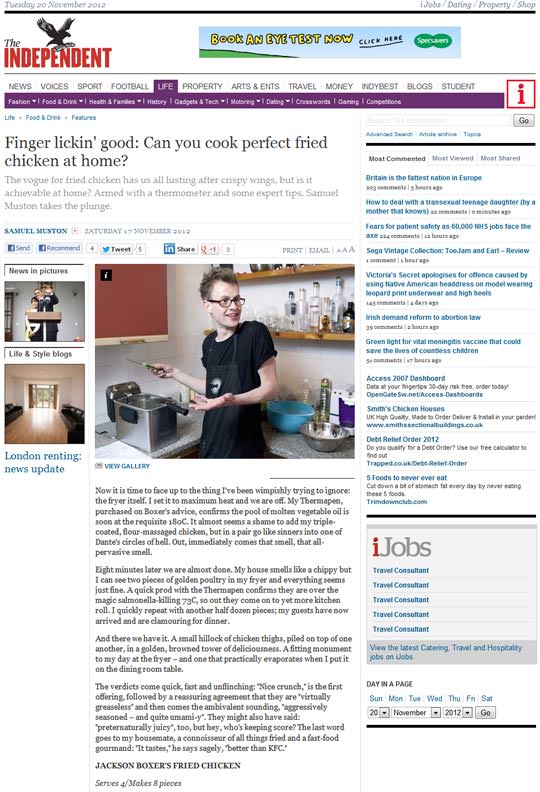 ---
---